Top seeds advance on Day Two
Top seeds consolidate on Day Two
The tournament's top seeds flexed their muscle on day two of the WSF World Doubles Championships at Carrara Squash Centre on the Gold Coast, with the top ranked pairs in both the men's and women's draws remaining undefeated.
Men's top seeds, Australian's Ryan Cuskelly & Cameron Pilley won both matches to sit undefeated (3-0) at the top of Pool A.
The duo from New South Wales defeated the Canadian pair of Madison Eggert and Thomas King 11-5 11-5 in the morning session, before backing up with another win against Robert Garcia and David Pelino of the Philippines 11-5, 11-5.
"The guy on the left was actually pretty skilful, he was a really good player (Robert Garcia)", said Cuskelly after the match.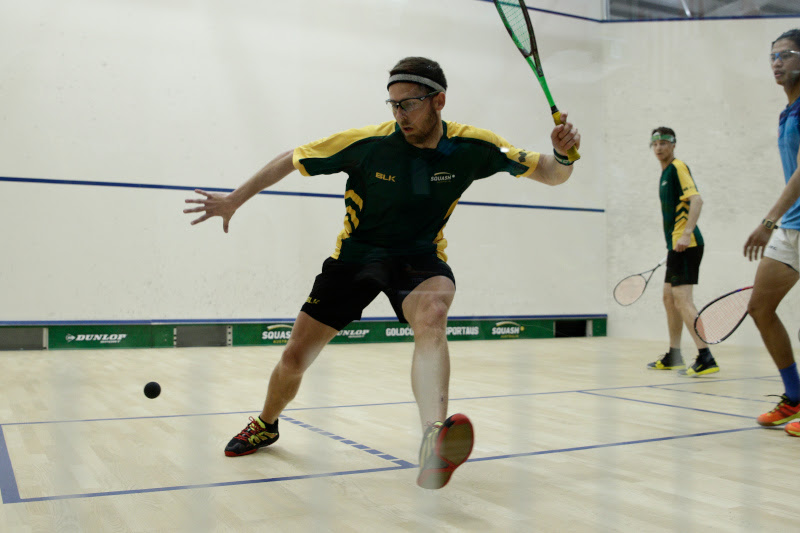 The defending world champions will face Queensland brothers Tom & Nick Calvert next, with the debutants looking to lock up a semi-final spot alongside their higher ranked compatriots.
The Calvert's also defeated Canada (11-6 11-8) but face a do-or-die match against South Africa's Jean Pierre Brits & Christo Potgieter on day three – with the winner of that match expected to finish second in Pool A. The South African pair continued a strong tournament, surviving a tough match against Garcia and Pelino 11-5, 8-11, 11-9 to move to a 2-1 record for the tournament.
In Pool B of the men's competition, Australian's Zac Alexander & Rex Hedrick look set to top the pool after defeating the spirited Sri Lankan pairing of Ravindu Laksiri & Shamil Wakeel 11-5, 11-6.
In the women's draw, it was an all Australian match up with tournament top seeds Donna Lobban & Christine Nunn playing debutants Taylor Flavell & Selena Shaikh. The more fancied Australians took the match 11-3, 11-6.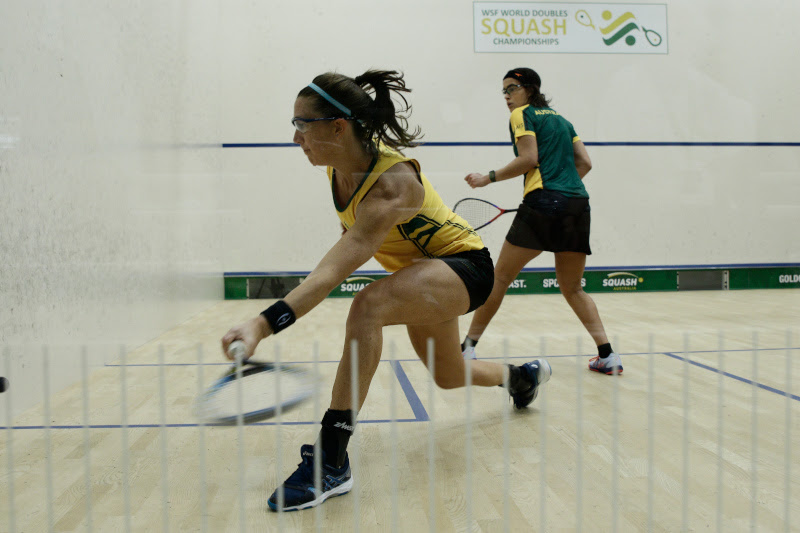 "I'm really pleased with how we played today actually," Lobban said.
"We maybe struggled a little bit yesterday to get going after playing all weekend at the Aussie Open Doubles and I thought we were maybe a bit flat and not switched on yesterday so we made sure today that we were really up for it."
Despite the score-line, Flavell says there was plenty to like for the Victorian pair on debut.
"It was a bit nerve wracking to start with for sure and it took us a while to get into the match but we got there in the end and started to hit where we wanted to."
Colombia looks set to challenge the Australian's in the race for medals, with sisters Laura & Maria Tovar impressive on day two. The Colombian pairing defeated Jemyca Aribado and Aysah Dalida of the Philippines 11-4, 11-7 to move to third in the women's standings.
In the mixed doubles competition, 17-year-old Australian Ethan Eyles made his senior international debut, pairing with Christine Nunn to defeat Aribado and Garcia (Philippines) 11-4 11-10.
Colombian pair Catalina Pelaez & Matias Knudsen continue to look impressive as a mixed doubles duo, remaining undefeated after an 11-9 11-4 win over third seeded Australians Zac Alexander & Alex Haydon.
Day Three will see the semi-finalists in the Men's and Mixed decided, and more matches in the Women's Pool.